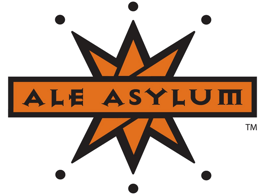 Ale Asylum, Madison's new local brewing sensation and the producer of its famous Hopalicious™ American pale ale, partnered with SunPeak in 2014 to install a 120 kWdc rooftop photovoltaic solar system atop its new manufacturing facility near the Dane County Airport.
The project was honored by RENEW Wisconsin as one of its top statewide projects for 2014 and the Wisconsin Homebrewer's Association hosted a special party to celebrate its completion. Ale Asylum has demonstrated their commitment to sustainability, and lowered their operating costs with a system that will generate green electricity for the next 30+ years.
SunPeak's DeltaWingTM mounting system was used, which features an east/west module orientation. This low profile design not only looks great, but reduces roof loading and provides more consistent power output. Energy density was increased 30% relative to south facing alternatives.
SunPeak handled everything including: project engineering, financial analysis, permitting, component procurement, final installation and commissioning. A few short meetings with Ale Asylum management was all that was necessary, and from there SunPeak managed the entire process. Ale Asylum has been enjoying the additional marketing benefits of brewing beer with the sun, as several news articles have been published on their sustainability accomplishments.
SunPeak can lead you through the world of generating your own power using the sun's free natural energy. Please contact one of our sales representatives today to begin the discussion and ask for a free solar analysis. Our goal is to educate everyone about the exciting new alternatives available to economically power your business. We are a high integrity company, offering the strongest value in the industry.
"From the very beginning of our project, SunPeak was extremely excited, cooperative, and helpful. From planning phases to installation, every detail was carefully observed and executed. Since installing our system, we have seen many benefits. Of course, bottom line savings was the goal. Many silent benefits have pepped from behind the clouds, such as local, state, and national groups recognizing our sustainable efforts. The size and efficiency of our total 120KW array is something to be marveled. We are happy and excited to continue our relationship with SunPeak as we grow and expand our business."

Chris Riphenburg


Head Brewer, Ale Asylum