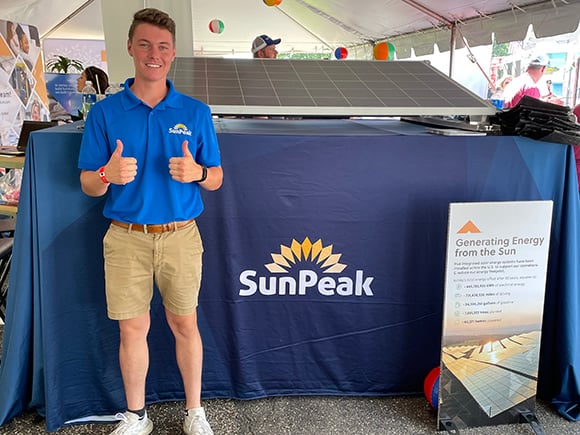 An Internship with Something for Everyone
SunPeak interns work directly with team leaders in the following areas during the program. A list of possible activities includes:
Sales and Project Development:

State and utility policy and incentive research;

forecast modeling; preliminary proposal development; customer engagement.

Marketing and Community Engagement:

Contribute to the development of blog

posts, educational documents, and sales literature; conduct team interviews and bio

sketches; participate in other web content creation as skills/interest direct.

Engineering:

Assist with customer data analysis; import information from

manufacturers, clients, utility, subcontractors, and other departments into

engineering tools; document submittals.

Project Management:

Organization and distribution of project documentation; data

entry; updating and maintaining inventory; assist with project logistics, including

labor and materials; facilitate recruitment and onboarding of installation team.

Operations & Maintenance:

Compile project turnover documents; generate system

performance reports; import project data to monitoring platform; inventory parts.

Administration:

Template management, assist with the permitting process;

coordinate travel logistics; capture and share meeting minutes or other

documentation; assist with contract administration details.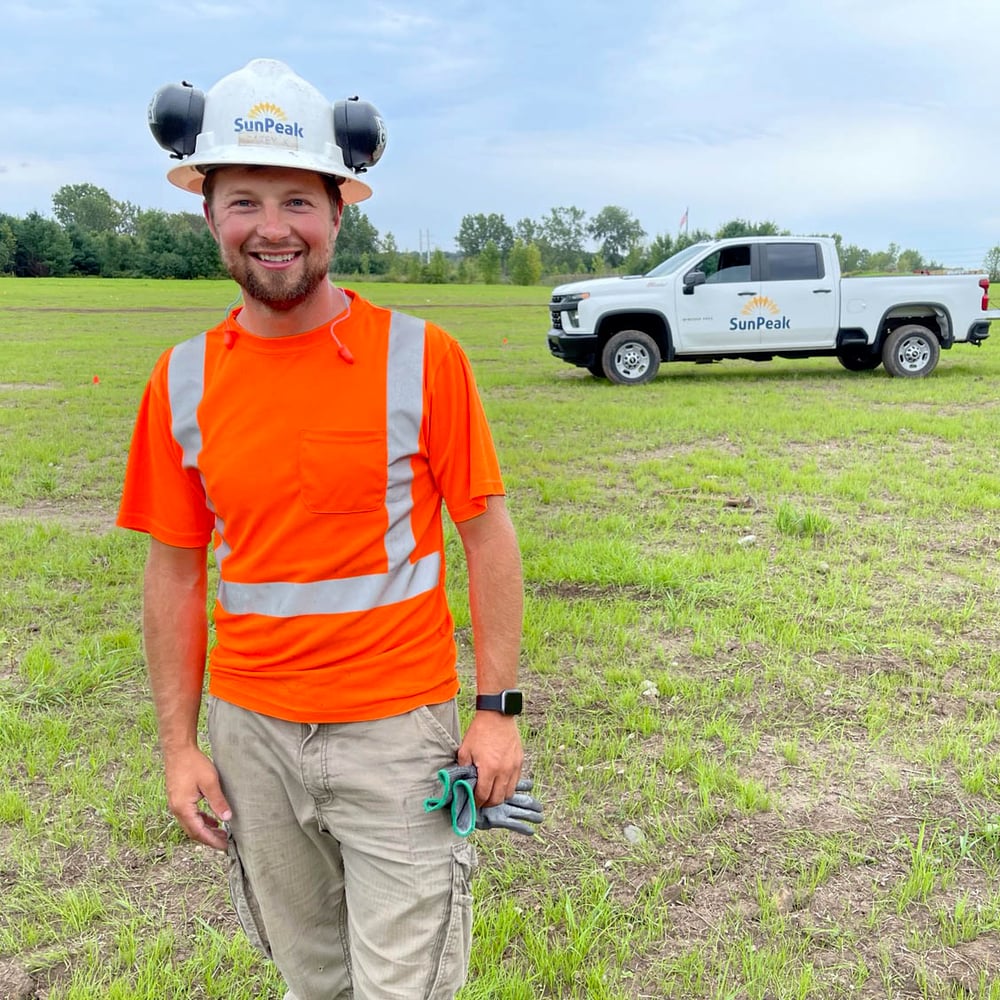 Don't Just Take Our Word For It
Here's what some of our former interns say about working at SunPeak.
Anyone wanting experience in the rapidly growing solar energy industry will find it educational and beneficial to join SunPeak's internship program. I interned at SunPeak the summer after I graduated from UW-Madison, where I was very involved in campus sustainability and renewable energy activism. I was interested in working in the solar energy industry, and SunPeak was the perfect place to learn. SunPeak is uniquely positioned in that it's involved in almost every aspect of the solar installation process, from project development to operations and maintenance, so interns can learn which parts of the process they find most interesting.

As an intern, I worked on a variety of project management and research projects that prepared me for my current job. I recommend interning at SunPeak for anyone interested in solar energy, if not for the valuable knowledge they will gain, then for the great team SunPeak has with people always willing to offer a helping hand. It is a fun experience."
SunPeak Intern, Spring 2021
The SunPeak internship was a fantastic way to gain exposure to the many facets of the solar industry while working alongside some of the most knowledgeable and friendly colleagues. Each day as an intern welcomed new challenges and experiences with opportunities to get out in the field and see the solar projects in action. One of the benefits of this internship is the opportunity to work with different teams within the company - it helps to sample different roles to discover what kind of work speaks to your interests and fits your personality.

It's an exciting time to be engaged with an industry that plays such a crucial role in supplying renewable energy to the grid, and I'm looking forward to the great work SunPeak will do in the future!"
SunPeak Intern, Summer 2021
The decision to intern with SunPeak was pivotal in starting my career in renewable energy. As an intern, I was able to see virtually every stage of our SunPeak process from the first engagement with a customer all the way through Operations and Maintenance on completed projects. From the internship program I was hired full-time in our Project Development team.

SunPeak has helped me understand what it takes to develop a quality project and the confidence to design preliminary systems, model energy production against consumption, and analyze project finance options. I'm very grateful for our leadership and my mentors who have offered their time in order to get me to where I am today.
SunPeak Project Development Manager (Fall 2020 Intern)
Ready to Join Us?
If you are interested in applying for an internship with SunPeak, please send a resume and cover letter to careers@sunpeakpower.com.