Ag producers and rural businesses interested in solar have a unique opportunity to reduce energy costs, promote environmental sustainability, and have a significant portion of their project costs funded.
---


Expanded REAP Grant Funding Provides Greater Access to Solar for Farms and Rural Businesses
On the heels of the Inflation Reduction Act passage, the United States Department of Agriculture (USDA) has received more than $1 billion in new Rural Energy for America Program (REAP) grant funds to be issued between April 2023 and December 2024 for solar and other renewable energy and efficiency projects.

REAP grants are available to rural small businesses and agricultural producers nationwide and can now cover up to 50% of the total cost of a solar installation, with a maximum grant value of $1 million. Guaranteed federal loans are also available within the program to assist applicants with their remaining project costs.

Onsite solar generation allows businesses to realize immediate and long-term energy cost savings. By reducing an operation's consumption of utility-provided electricity, the risks associated with rising utility costs are minimized. Beyond economic benefits, solar visually demonstrates a business's environmental sustainability values to customers, employees and the community.
REAP Grants Have Already Helped Thousands
Originally launched as part of the federal Farm Bill in 2002, REAP is an established program that promotes adoption of climate-smart technologies like solar. Though interest has outpaced available funds for REAP grants in recent years, the Inflation Reduction Act ushers in both ample capital and greater award values, making the application process worthwhile for projects of all sizes.

SunPeak is an experienced commercial solar provider with extensive grant writing experience. When you are ready to explore solar, SunPeak can assist you with every aspect of the project.
REAP Grants for Solar: Frequently Asked Questions
1. Who is eligible for a REAP grant?
Applicants must be one of the following:
An agricultural producer. Ag producers can be located in a rural or non-rural area, but must obtain at least 50% of their gross income from agricultural operations.
A rural small business. A business must be located in an area with less than 50,000 residents and fall within a revenue threshold for its industry. Simple lookup tools exist for both criteria:

- Rural: Use the USDA's site to verify a specific address: https://bit.ly/3wl1fzw

- Small: Use the SBA (Small Business Administration) site to verify size: https://bit.ly/3Wvvrme or reference the SBA industry size table, organized by NAICS code: https://bit.ly/3wpzplv

Some examples of rural small businesses include private for-profit entities, cooperatives, electric utilities, and tribal entities.


2. Can REAP grants be awarded for residential or non-profit solar projects?
No. There is no benefit available to homeowners nor non-profit entities through REAP. A commercial solar project that shares an electric meter with a residential property would be subject to additional restrictions.


3. Can a loan be applied for at the same time as a grant?
Yes. Guaranteed loans are available through the program. Organizations can indicate how much funding assistance they desire for the project, with a maximum financial value (grant plus loan) not to exceed 75% of total eligible project costs.


4. Can I apply for more than one grant?
Entities can only compete for one award per year.


5. How and when are grant applications evaluated?
Set-aside funds for REAP grants are managed at the state level. Applications are received on a rolling basis and will compete against other local projects quarterly (see deadlines, below).

Grant applications are scored on numerous factors. Primary focus areas include:
- Overall environmental benefit of the project
- Quantity of energy generated, replaced, or saved
- The project's payback period
- Project location and community status: Projects that are located within disadvantaged or distressed communities are eligible for bonus points. To verify a specific address: https://bit.ly/3U94mWl

Veteran-owned businesses and other federally-prioritized groups may also qualify for bonus points.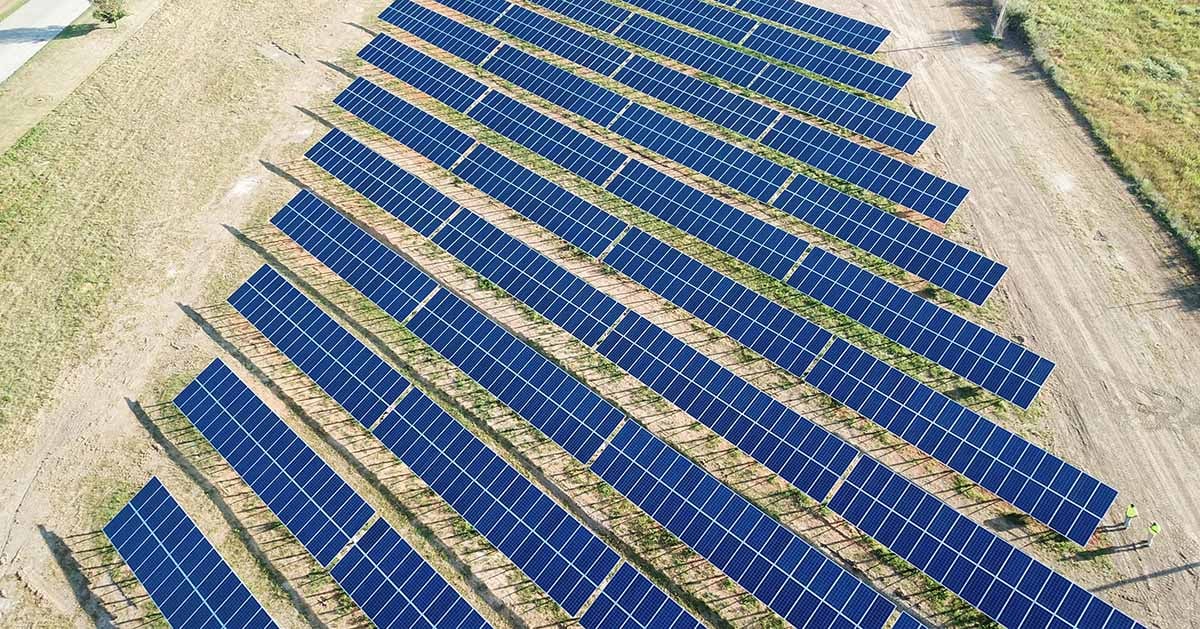 Above: A SunPeak solar installation in rural Missouri.


6. What information must be provided?
Applications must include a detailed project description, expected utility offset, a financial overview, environmental documentation, and basic background information for the entity applying for a grant. Your solar provider can assist with many of these requirements.

Prior to submitting a grant application, applicants must also create or verify registration in the federal government's System for Awards Management (SAM): https://sam.gov/content/entity-registration


7. If a grant is awarded, when must the project begin?
Grantees have two years to complete their project.
8. If a grant is awarded, is

the project eligible for other financial incentives?

A REAP grant award only precludes the project from receiving additional federal grant money, but the project would remain eligible for federal tax credits and other available financial incentives, which can further reduce the overall project cost for the system owner.
REAP Grants for Solar: Key Dates and Deadlines
Based on the federal government's fiscal year (Oct. 1 - Sept. 30), grant applications compete quarterly through fall 2024. An application must be received by the posted deadline to compete for an award for that quarter. If a grant application is not selected for award, it will automatically compete in subsequent quarters through the end of the fiscal year in which it was submitted. If at the end of the fiscal year no award was made, a new grant application can be submitted the following fiscal year.
US Government Fiscal Year

REAP Application Deadlines

2023
6/30/23
2024
9/30/23
12/31/23
3/31/24
6/30/24
2025
9/30/24
Key Takeaways
The United States government has committed significant financial resources to support the growth of renewable energy. Ag producers and rural small businesses interested in solar have a unique opportunity to reduce energy costs, promote environmental sustainability, and have a significant portion of their project costs funded with a REAP grant if they act in the near term.

SunPeak's experienced engineers and project developers work with each customer to assess project feasibility, design systems based on specific site characteristics, and provide information on available renewable energy incentives and financing options. This process allows customers to evaluate project options and move forward with solar confidently, knowing they will meet their project goals while achieving a favorable return on investment.