Ag producers and rural businesses interested in solar have a unique opportunity to reduce their energy costs, promote environmental sustainability, and have a significant portion of their project costs funded.
Expanded Grant Funding in 2023 Provides Greater Access and Benefits of Solar
On the tails of the Inflation Reduction Act passage, the United States Department of Agriculture (USDA) has announced $300 million in new Rural Energy for America Program (REAP) grant funds now available for renewable energy and efficiency projects.
REAP grants are available to rural businesses and agricultural producers nationwide and now cover up to 40% of the total cost of a solar installation (up from previous 25%), with a maximum grant value of $1 million. Additional guaranteed federal loans are also available within the program to assist applicants with remaining project costs.

These incentives promote the use of renewable energy technology in rural areas, and help farmers and businesses save money while communicating their environmental sustainability values to customers, employees and the community.
REAP Grants Have Already Helped Thousands
Originally launched as part of the federal Farm Bill in 2002, the REAP program has helped thousands of farmers and rural businesses gain greater access to renewable energy and energy efficiency technologies.

Though recent interest has outpaced available funds for REAP grants, the Inflation Reduction Act ushers in ample capital to make the application process worthwhile for projects of all sizes.
REAP Grants for Solar: Frequently Asked Questions
1. Who is eligible for a REAP grant?
Two types of applicants are eligible to receive funding:
Agricultural producers can be located in a rural or non-rural area, but must obtain at least 50% of their gross income from agricultural operations.


Rural businesses. To be considered a rural business, it must be located in an area with less than 50,000 residents. Businesses can verify a specific address qualifies here: https://eligibility.sc.egov.usda.gov/eligibility


2. What is the full value of a REAP grant for solar?
Ag producers or rural businesses can receive a grant covering 40% of solar installation costs, up to $1 million.


3. Can REAP grants be used for residential solar projects?
No. There is no benefit available to homeowners through REAP grants. A commercial solar project that would share an electric meter with a residential property would be subject to additional restrictions.


4. Can a loan be applied for at the same time as a grant?
Yes. Guaranteed loans are available through the program. Organizations can indicate how much funding assistance they desire for the project, with a maximum financial value (grant plus loan) not to exceed 75% of total eligible project costs.


5. How are grant applications evaluated?
Each REAP grant application is scored, with specific point values available in each of the primary focus areas:
- Overall environmental benefit of the project
- Quantity of energy generated, replaced, or saved by the project
- Applicant's ability to provide the remaining funds necessary for project completion
- The project's payback period
- Size of request
Projects that benefit certain state or federally-prioritized groups or geographical areas can qualify for bonus points. Examples include but are not limited to veteran-owned businesses, businesses serving underserved populations, or projects located in a federal disaster area.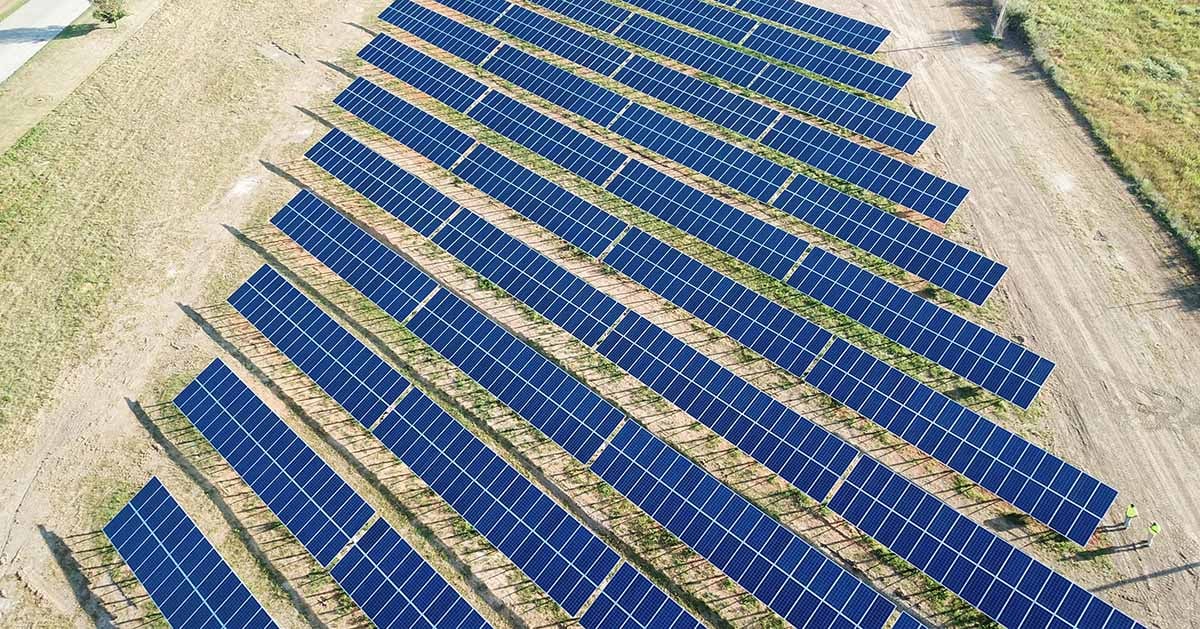 Above: A SunPeak solar installation in rural Missouri.


6. Will my project compete for funding against other projects locally or nationally?
States receive specific set-aside funds for REAP grants. If any application is not selected for award using state funds, the application will compete in a secondary, national pool for funding. Applications for funding less than $20,000 will have even more chances for award and can compete up to five times between state and national consideration rounds in any year.


7. What are the key dates and deadlines for the program?
Applications for REAP grants must be received by March 31 to be scored, considered, and awarded within the same calendar year. Guaranteed loan applications can be submitted anytime. Grant applications received after March 31 will be considered in the subsequent calendar year.


Grantees have 2 years to expend awarded funds. If this deadline cannot be met due to circumstances outside the grantee's control, the grantee can request an extension from the awarding agency, not to exceed 24 months.
8. What information is needed for a REAP grant application? Who can assist?
All applications require a project description and design, expected utility offset, economic assessment, and key qualifications of the project team, but greater technical documentation is required as the requested value of the grant increases. Prior to submitting a REAP application, applicants must also create or verify their registration in the federal government's System for Awards Management (SAM): https://sam.gov/content/entity-registration

A reputable, experienced solar provider can greatly assist with a REAP grant application, providing a comprehensive proposal that includes all technical and system documentation necessary to fulfil the application requirements.


9. Are REAP grants considered taxable income?
A REAP grant is taxable income and the applicant will receive a 1099 reporting earnings.
10. Where can REAP grant and loan applications be obtained?
Application materials are best obtained directly from your state's energy coordinator. Representatives from this office can provide your organization with helpful application information.
Key Takeaways
The United States government has committed significant financial resources to support the growth of renewable energy in rural areas. Ag producers and rural businesses interested in solar have a unique opportunity to reduce their energy costs, promote environmental sustainability, and have a significant portion of their project costs funded with a REAP grant.

SunPeak is an award-winning commercial solar provider with national scope. Our team of project developers, engineers, and construction professionals are here to help you take full advantage of REAP grants and other incentive opportunities available. For questions or to get started on a proposal for your site, contact SunPeak's project development team below.