Discover top tips and best practices from SunPeak's Operations & Maintenance team to ensure your commercial solar system's preventative maintenance plan supports your solar system's warranty requirements.
A preventative maintenance plan is important for the longevity and success of your solar installation.
Once your commercial solar PV system is completed, commissioned, and the utility has granted your facility the permission to operate, your business should create a preventative commercial solar panel maintenance plan to monitor your solar system for atypical operations or production.
Physical assessments paired with regular, qualified inspections of your production data via your monitoring platform will help ensure the long-term health of your system.
One of the best places to start when creating a solar preventative maintenance plan is to review the project documentation supplied by your solar provider at the time of project completion. There, you should find the installation and inspection records from the installation, as well as the user manuals for your solar equipment.
Most solar equipment manuals contain a special section with a detailed outline of the manufacturer-specific preventative maintenance tasks required to maintain the equipment's warranty.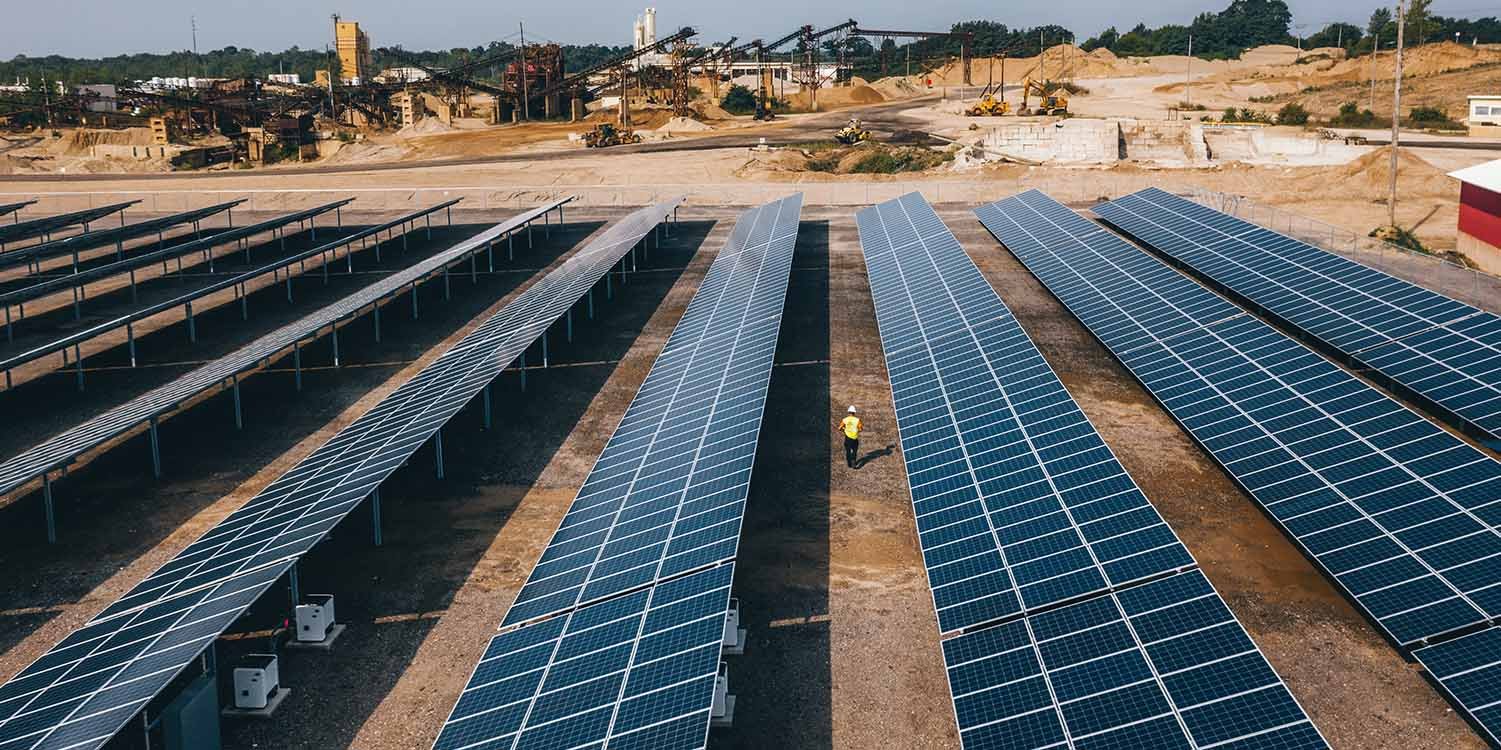 What should a Solar Preventative Maintenance and Monitoring Plan include?
Once you have a good understanding of the preventative maintenance tasks outlined in your equipment manual, you will want to:
1. Make a schedule for periodic site walks/inspections.
Physical inspections are easy and quick to complete. These routine checks can be performed with little additional time to your facility's other maintenance rounds.
It's also helpful to regularly review your system's performance data via your monitoring platform. In addition to verifying the system's energy production data, this exercise provides a consistent reminder of the sustainability metrics gained with the system.


2. Create documentation procedures so any observations from these inspections are recorded.
Keeping a designated log is incredibly helpful should you ever need to file a claim with your manufacturer for an underperforming or failed component. Even casual observations can be the key in diagnosing any irregularities in the system.


3. Ensure a stable connection to your array's data-logging equipment exists.
A solid monitoring/communication circuit is essential. Ideally, your solar provider hardwired the communications circuits for you. as a disconnection can happen quite suddenly and can be hard to catch.
Disconnects can occur for a variety of reasons including changes to your network infrastructure, breaks in the cabling, and sometimes even desynchronization between the monitoring equipment and your inverters.


4. Review your monitoring portal and train other users on its features.
It is important that you or your solar O&M (Operations & Maintenance) service provider be familiar with your monitoring platform and the tools it provides. In many cases, errors or production deviations can be accurately diagnosed and sometimes resolved by proper utilization of the monitoring platform.


5. Set your facility up for success by enabling the notification features of your monitoring platform.
Nearly all inverter manufacturers have a monitoring platform or application that can be accessed from any mobile or desktop device.


6. Contact your installer for technical support if you have questions.
If you come up with a question that is not covered in the system's documentation, don't hesitate to reach out to technical support for guidance. This resource should provide you and your team with prompt instructions and help you learn more about your system over time.


If you need a PV technician, what kinds of information should be captured prior to arrival?
With even the most carefully curated preventative commercial solar panel maintenance plans, it's possible for components to need attention or maintenance by a qualified technician.
Pictures or screenshots of any signs of damage, error codes, or changes in the production curve or values help your service technician begin the troubleshooting process and will expedite a solution.

Key takeaways
While photovoltaic systems generally require much less maintenance than other industrial equipment, having a solar preventative maintenance plan and protocols in place will save your facility time and money in the long-term.
By investing a little bit of time and effort now, you will better understand your system and will easily be able to provide any documentation necessary if a warranty claim must be filed.

Need help getting started with your preventative commercial solar panel maintenance plan?
SunPeak is a full-service commercial and industrial solar contractor, with in-house design, construction, and ongoing maintenance and technical support.
We partner with customers for the life of their system, offering ongoing O&M assistance, remote performance monitoring and managing all warranty repairs or claims on behalf of our customers through our O&M program.
If SunPeak can assist you with your solar project goals, or if you have any questions about solar O&M or monitoring, you can reach out to our team anytime.