In this blog, our experts discuss the five ways that solar panels can help your organization fulfill its ESG goals, and how SunPeak is uniquely positioned to support your business in this area.
Nowadays, more and more organizations are striving to set stricter Environmental Social and Governance (ESG) goals to mitigate their impact on the environment and cater to the growing concerns and expectations of consumers.

Porter Novelli's 2021 research exploring American perceptions on businesses' responsibility to solve the climate crisis revealed that 80% of U.S. adults believe companies have a responsibility to act, and 73% of respondents want to purchase products or services from a company that is prioritizing climate action.
ESG has also become part of a solid workplace satisfaction strategy. According to McKinsey, "a strong ESG proposition can help companies attract and retain quality employees, enhance employee motivation by instilling a sense of purpose, and increase productivity overall."

Focusing on ESG shows a corporate commitment to reducing carbon emissions as well as managing financial risk and maintaining accountability; it demonstrates an organization's goodwill and long-term environmental stewardship to all stakeholders, including customers, employees, and society.
When committing to ESG goals, many businesses find that utilizing solar power is the simplest and most cost-effective method to quickly realize significant environmental and sustainability-related ESG goals. In this article, we'll look at five ways solar support the success of your ESG strategy.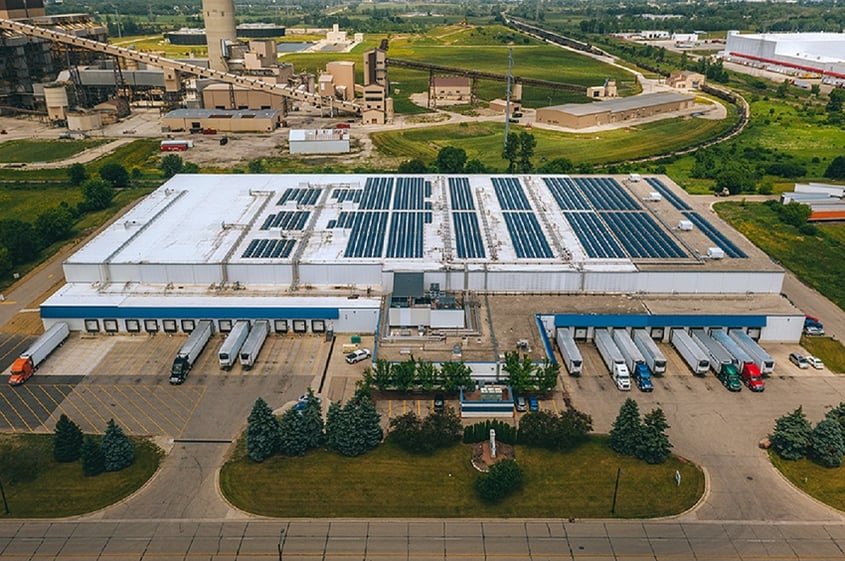 5 ways solar can help your business fulfill its ESG goals
1. Solar provides a significant financial return
While most organizations want to promote positive change for the environment, they still need to weigh sustainability investments against the impact to the bottom line. Solar directly addresses this challenge by providing businesses with an eco-friendly, low-cost power source that will reduce their operating expenses immediately, and for decades to come.

The installed price of solar is now cheaper than purchasing electricity from your utility. Solar power provides organizations with an ESG win-win: reduce overall spending on energy while mitigating energy price volatility over the solar system's 30-year lifespan.

At the same time, going solar also offers organizations access to substantial tax incentives. Businesses can now receive a federal tax credit equal to 30% of the solar project cost, along with accelerated depreciation benefits and local financial incentives.

Solar also provides a nice complement to energy efficiency investments, such as lighting or equipment upgrades. Solar systems are typically sized based on a facility's current and anticipated energy needs. A qualified solar provider can help your business optimize existing or planned efficiency projects to maximize your site's energy cost savings and carbon reduction efforts.


2. Solar visibly demonstrates your commitment to ESG
The adage "a picture is worth a thousand words" holds true with an investment in solar. Employees and visitors instantly identify with a company's commitment to protecting the environment when they see solar installed on a business' campus.

The visual aspect of solar also makes digital and traditional marketing content creation easy and impactful. Photos and aerial video of solar systems can be included on websites, blogs, social channels, and in annual sustainability reports. By pairing these images with testimonial content from business leaders and including the system's clean energy production statistics and associated carbon offsets, companies are well on their way to conveying their climate mitigation mission.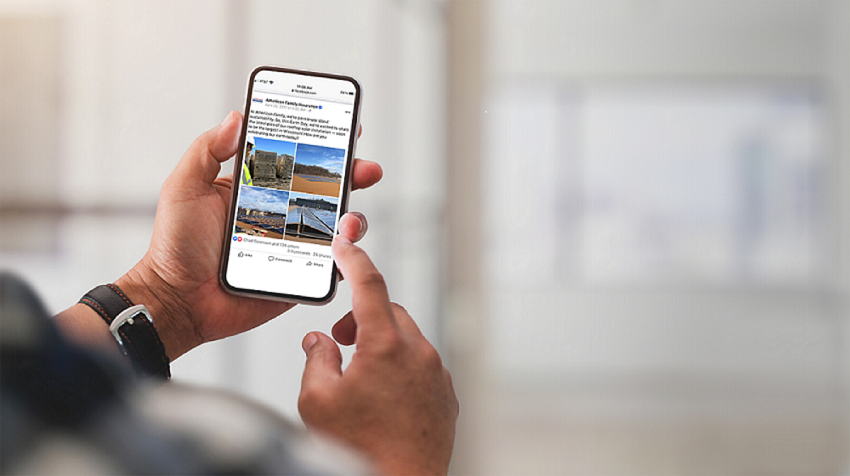 3. Solar is attainable
In addition to being the most cost-effective renewable energy source, solar is also the simplest to implement as it uses already-available roof or green space.

Solar can be implemented for nearly any type of business with high energy consumption. From manufacturing operations and corporate data centers to healthcare facilities and wastewater treatment plants and nearly everything in between, most organizations can meet significant ESG goals with solar.


4. Solar decreases utility dependence
Utility-provided retail electricity prices have risen, on average, more than 2.5% each year for the past 20 years in the United States. Higher energy costs translate to a growing cost of doing business.

Solar is advantageous for businesses because it decreases the amount of utility-provided electricity needed to power a facility, especially during the day when many businesses pay the highest utility energy rates. Solar provides a low-cost, abundant clean energy source that directly offsets an operation's utility consumption.

By decreasing reliance on utility-provided electricity, companies can reduce their carbon footprint while better controlling operational costs.


5. Solar is low maintenance
With no moving parts, robust warranty coverage, and a long expected useful life, a quality solar PV system provides decades of low-cost energy with minimal maintenance attention required from the system owner. Systems can be equipped with remote production monitoring technology which provides automatic performance measurements and preventative maintenance notifications.


Solar: The Smart ESG Investment
Solar power is a smart investment that helps businesses reach their ESG goals quickly while providing immediate and consistent energy cost savings for the long-term.

As your company makes plans to include solar power in its ESG strategy, SunPeak can help with all aspects of the project, from project feasibility analysis to financing, system design, installation, and ongoing operational and warranty support.

If you want to find out more about how solar can reduce your organization's energy bill, contact a member of our team or request a Solar Feasibility & Financial Analysis specific to your site.